Call for Singers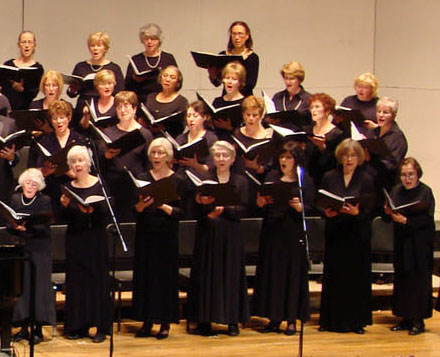 Do you love to sing? Come and audition for the Huntington Choral Society. We accept singers of all voices, but are in special need of tenors. (Was there ever a chorus that wasn't?)
Open rehearsals are held at Huntington High School at 8:00 PM on the first two Monday nights following Labor Day, in September, and also the first two Monday nights in January, following New Year's Day. Singers are encouraged to join us during these open rehearsals and see if HCS is for you.
If you are interested in joining, some ability to sight read music is required. Acceptance into membership* is by audition. Please prepare a piece of music that reflects your vocal range and bring two copies to the audition. Piano accompaniment will be provided.
Please complete the form below to register for an audition. Alternatively, you can call the HCS at 631-760-1427 (1HCS). You will be contacted soon to arrange an audition.
*Our annual membership fee is $100.
Rehearsal Schedule
Chorus rehearsals usually take place on Monday nights at 8:00 PM at Huntington High School. However, depending on the rehearsal needs of the chorus, an alternate location and/or time may be needed.
Rehearsals for our two major concerts are held starting in September, the first Monday following Labor Day, through April/May. Rehearsals for our summer concert continue until the first week of July.
Registration Form
Please complete this form to register for our audition process. You will be contacted shortly to arrange for an audition time. Please do not include web links in your message.